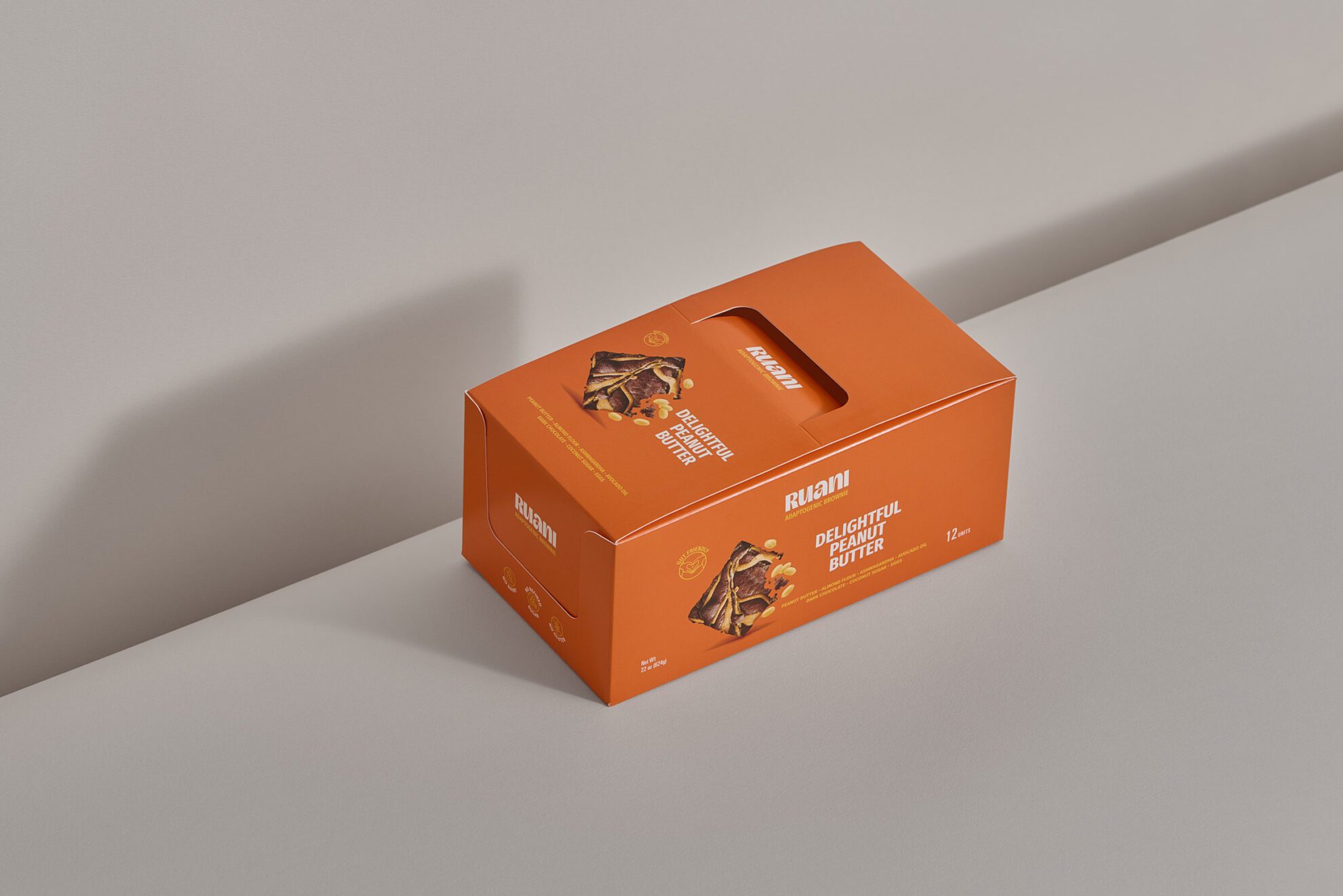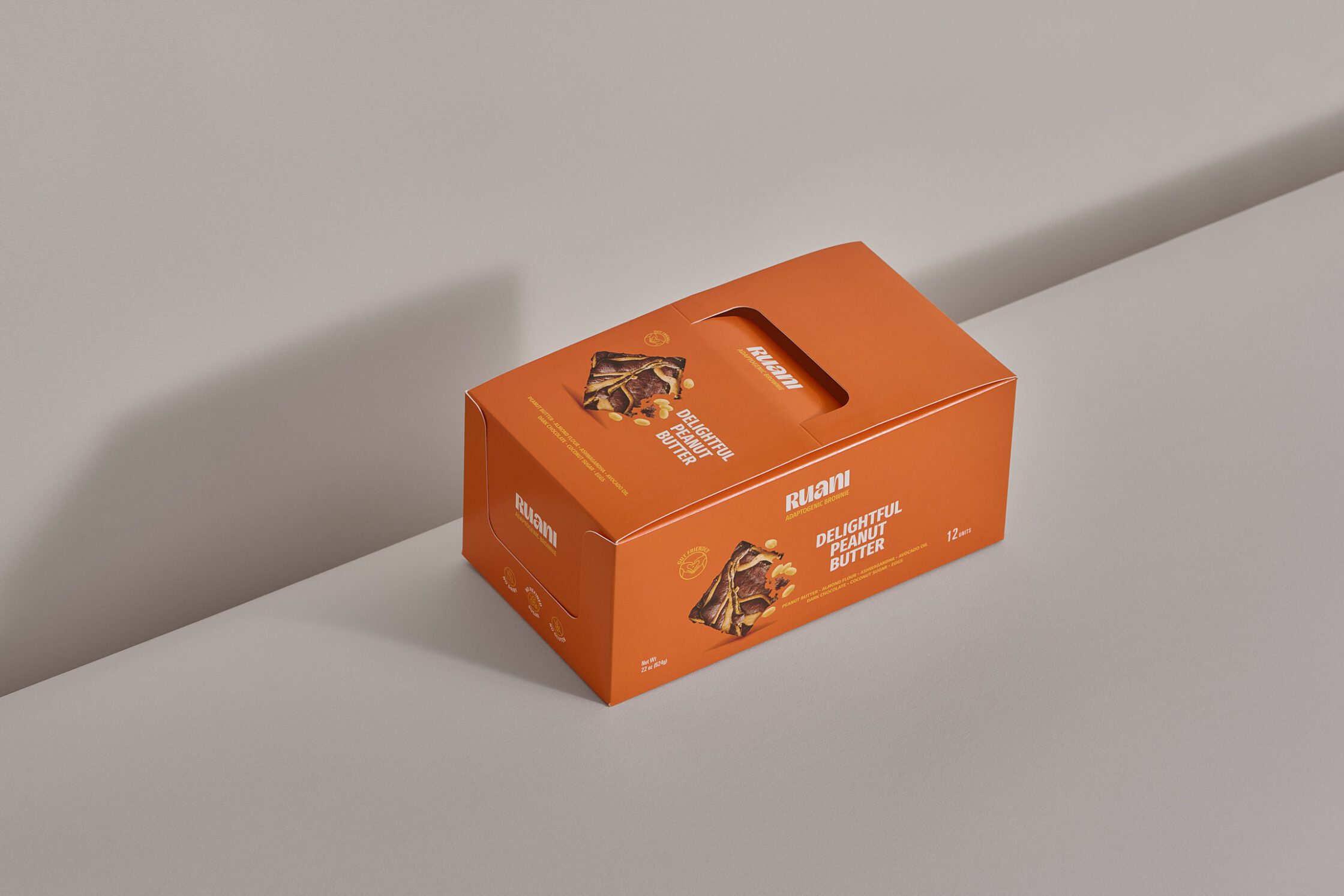 Ruani
Healthy desserts
Building a sustainable ordering system
In 2022, Ruani was founded by a first-time entrepreneur and a renowned pastry chef. The company's focus is on producing healthier dessert options and launched a line of brownies with organic ingredients. Ruani presented Flyleaf with a distinctive product that boasted an array of flavors, each with its own distinct and dynamic color scheme. The challenge was to create customized retail packaging that held twelve pouches and matched the exact color of the flexible pouch packaging. It was crucial for Ruani to launch the business with a cohesive packaging design that emphasized the attention to detail and natural ingredients of their brownies.
Starting with receiving the pouches to determine dimensions and material suitability, we then proceeded to create a retail carton prototype packed with the pouches. This prototype was sent to Ruani for review, and simultaneous color profiles were developed for each brownie flavor. Once the prototype was approved, printed proofs were produced to ensure color consistency. All of this was accomplished within a two-week timeframe, demonstrating a commitment to timely execution.
In the manufacturing process, cost-effective delivery of the small volume order was made possible by efficiently producing three different cartons in a single digital print run. Additionally, laser-cutting techniques were utilized to eliminate the need for expensive cutting dies. It's understandable that launching a brand involves juggling multiple responsibilities, and Ruani faced this challenge. In such cases, Flyleaf's role becomes crucial in lessening the burden on the founding team, particularly when it comes to coordinating activities in areas where they have limited experience.
In the specific case of Flyleaf's involvement with Ruani, there was an additional challenge posed by an unprecedented paper supply shortage. Despite this obstacle, Flyleaf took the responsibility of managing the situation and ensuring that the deliverables were completed in time for Ruani's launch. Dealing with unforeseen supply chain disruptions requires adaptability and resourcefulness, and Flyleaf worked to find solutions that would meet the project's requirements within the given constraints.
Deliverables
Branded retail cartons for three brownie flavors
Features
Strategy & mapping
Supply chain management
Prototype services
Production