Advancing your print and packaging needs
Our smart interface is designed to streamline
project organization and facilitate effective information management in all its forms.
With intuitive tools and features, you can efficiently track
progress, access and update relevant information, and collaborate seamlessly with your team.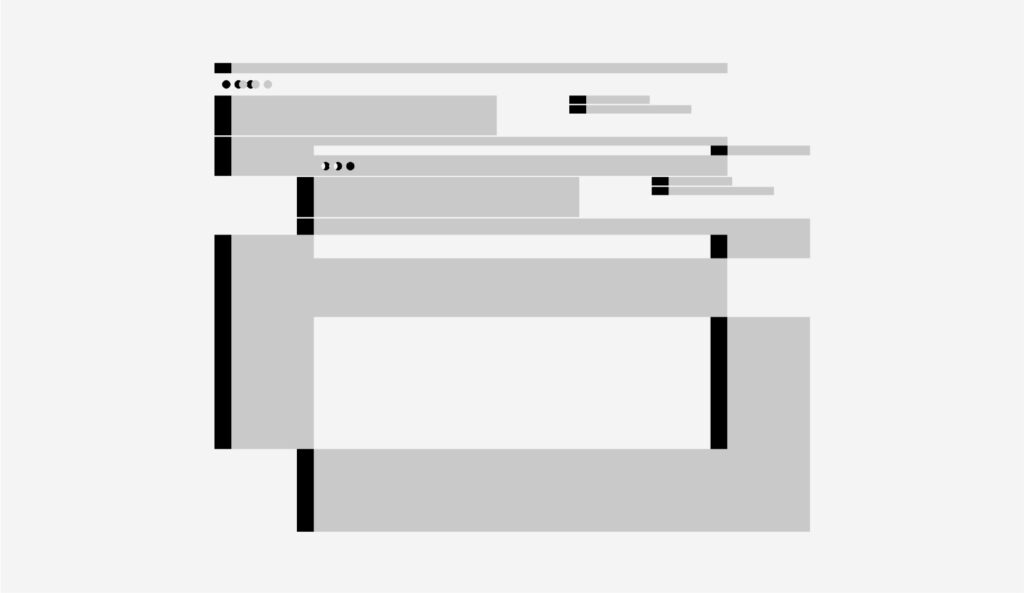 Frequently Asked Questions
Our team is prepared to provide you with a seamless experience. We've successfully assisted on a wide range of inquiries. If you don't see your specific question, feel free to reach out to our support team at any time. We're here to assist you every step of the way.
I'm more comfortable with email. Do I need to learn a new system?

Collaborating together

At Flyleaf, we understand that everyone has their own preferred work processes. We are flexible and adaptable to accommodate your preferences. Whether you prefer communication via email or have a specific file transfer system for large files, we will adjust to your established workflows.

Our goal is to make the collaboration and file transfer process hassle-free for you. Let us know your preferred method, and we'll ensure efficient and convenient communication throughout the project.
Who is responsible for input of specifications, timeline, and other information?

Collaborating together

Our onboarding process is designed to be comprehensive, covering the Account, Project, and Item levels. Flyleaf takes care of entering all the necessary information for each project and item, including item codes, specifications, timing, pricing, distribution, and more.

Our goal is to ensure that all the relevant details are accurately captured to facilitate smooth project management and execution. You can rely on us to handle the onboarding process efficiently and meticulously, so you can focus on other important aspects of your business.
How do I engage with my Flyleaf support team?

Using the Interface

For seamless communication and support, we have incorporated a chat feature on every page of our Interface. Located in the lower right corner, this feature allows you to interact with both Flyleaf's support team and your dedicated project team. You can easily assign tasks or initiate new conversation threads within the Timeline section of the Interface.

To ensure smooth collaboration across multiple projects, we recommend downloading Flyleaf's free mobile app. It provides a fast and convenient way to interact with your team and stay connected to your projects. However, if you prefer communicating via email, that's absolutely fine too. We are flexible and can adapt to your preferred communication method.
Do I have to download Flyleaf's mobile app to chat with the support team?

Using the Interface

While it is not mandatory to download Flyleaf's mobile app, we highly recommend it as a convenient tool for staying connected to your project and our support team. The mobile app provides a seamless communication experience, ensuring that your messages reach us promptly and enabling us to respond quickly, even when we are not in front of a computer.

We understand the importance of accessibility and the need for efficient communication, regardless of our team members' location. The mobile app allows us to stay responsive and provide timely support, enhancing the overall collaboration experience.

At Flyleaf, we value your convenience and strive to optimize communication channels to meet your needs effectively. Whether you choose to utilize the mobile app or prefer alternative methods of communication, we are committed to providing the highest level of support throughout your project.
How do I start a new project?

Using the Interface

If the project involves an item that is already listed in your Catalog, you have the convenience of adding it to your cart directly from the Interface. Simply enter the desired number of units needed, and our system will guide you through the ordering process.

However, if it is more convenient for you to submit a Purchase Order via email, we are happy to accommodate that as well. Please send your Purchase Order to production@flyleafprint.com, and our team will promptly process the order on your behalf.

At Flyleaf, we aim to provide flexibility in the ordering process, ensuring that you can choose the method that works best for you.
Can I use my FedEx or UPS account number?

Shipping

Absolutely! Our Interface offers the flexibility to add the account information for your preferred parcel and freight shipping partner. This allows for a seamless integration with ShipEngine, a platform we utilize for shipping services. However, please note that activating your account requires a verification process.

Once you provide us with your shipping account details, we will communicate any specific requirements or information needed to complete the verification process effectively.
Is there visibility for tracking my shipments?

Shipping

We understand the importance of tracking and staying informed about the progress of your shipments. When it comes to FedEx Parcel, UPS Parcel, and USPS services, our Interface provides visibility into every event of your shipment's journey. You will be able to track your package and access detailed information about each milestone along the way. This ensures that you stay updated and informed about the status of your shipments.

For freight shipments, a PRO # is assigned to each distribution, and you will receive a tracking link that allows you to access shipping information. This link provides you with the necessary details to track your freight shipments and monitor their progress.

Whether it's parcel services or freight shipments, our Interface empowers you to track and monitor your shipments conveniently.
Can we save our typical ship to address information lists?

Shipping

We understand the importance of organizing locations to ensure easy selection and accurate information. Your locations are categorized into corporate offices, distribution centers, and retail stores for easy selection and accurate information.
Does the system automatically connect my project to a manufacturing facility?

Production

When utilizing our catalog for ordering, the Interface will automatically route your project to a predetermined facility. This ensures a streamlined process and efficient handling of your order.

For new projects, our Flyleaf operations team will carefully assess your project requirements. We will match your specific needs with a facility that possesses the necessary equipment and capacity to produce your materials within the required time frame. Our aim is to ensure timely and high-quality production that meets your expectations

Whenever feasible, we also strive to manufacture your materials in a location that is reasonably convenient for distribution. This consideration allows for smoother logistics and more efficient delivery.
How does your pricing model work?

Pricing model

Flyleaf charges a per project management fee.
Do you charge license or user fees?  Are there extra costs?

Pricing model

At Flyleaf, we believe in transparency and simplicity when it comes to our pricing structure. We assure you that there are no hidden fees involved in our services. We do not use licenses or charge any user fees. Our goal is to provide you with a straightforward and transparent pricing model that aligns with your needs.
How does the system help with version control of artwork files?

Tracking my files

In our catalog, you will find that each item is accompanied by a link to its file history. This feature provides you with convenient access to the associated file and displays the date it was uploaded to our system. This ensures transparency and allows you to track the history of the files associated with each item.

Moreover, within each project site, you will have full visibility of all the files related to that specific project. This comprehensive view enables you to easily locate and manage the files associated with our projects, providing a centralized and organized approach to file management.
Let us walk you through
Discover how our interface allows you to organize your specs, timelines, files, and distribution in a single place.