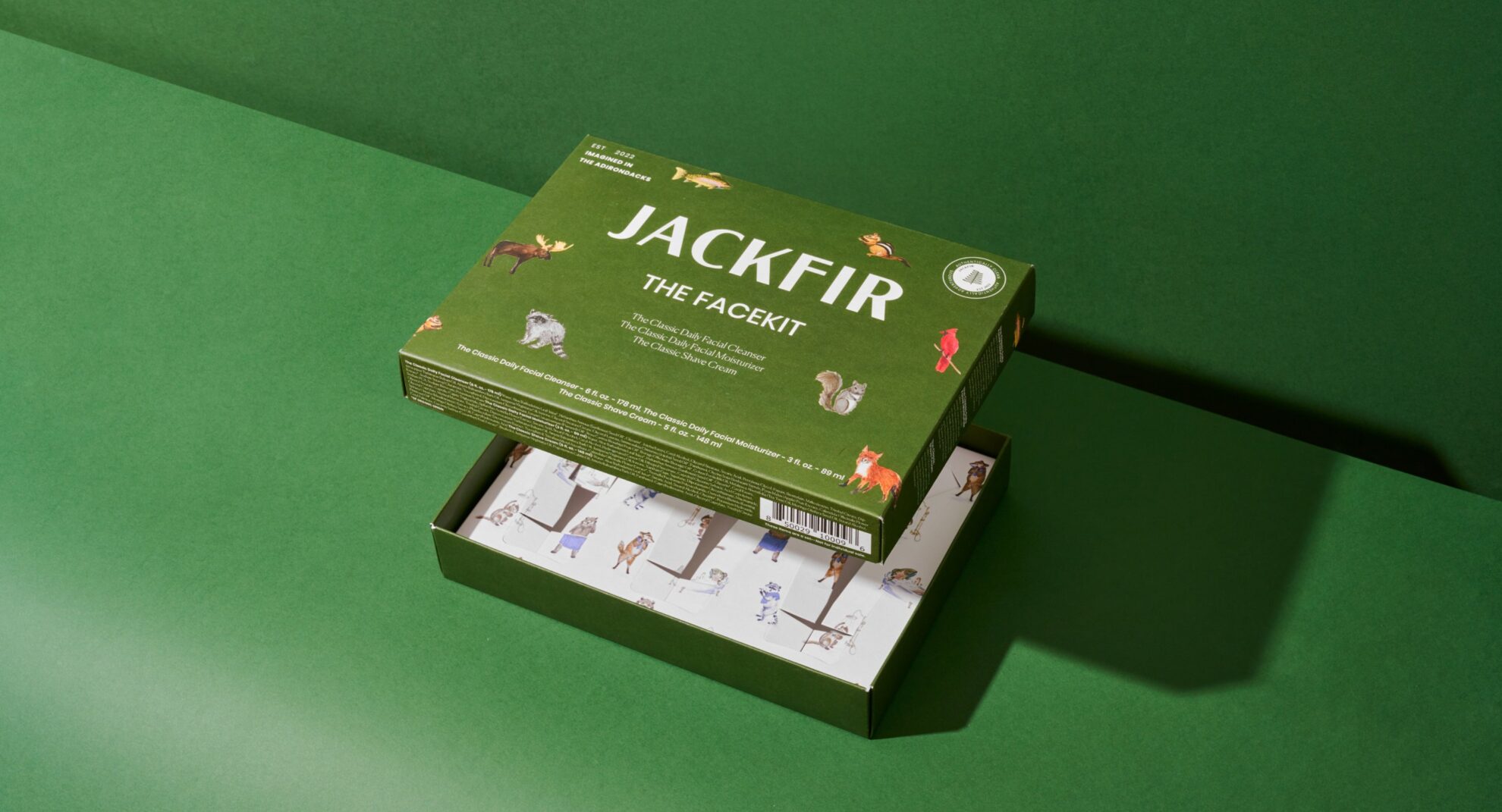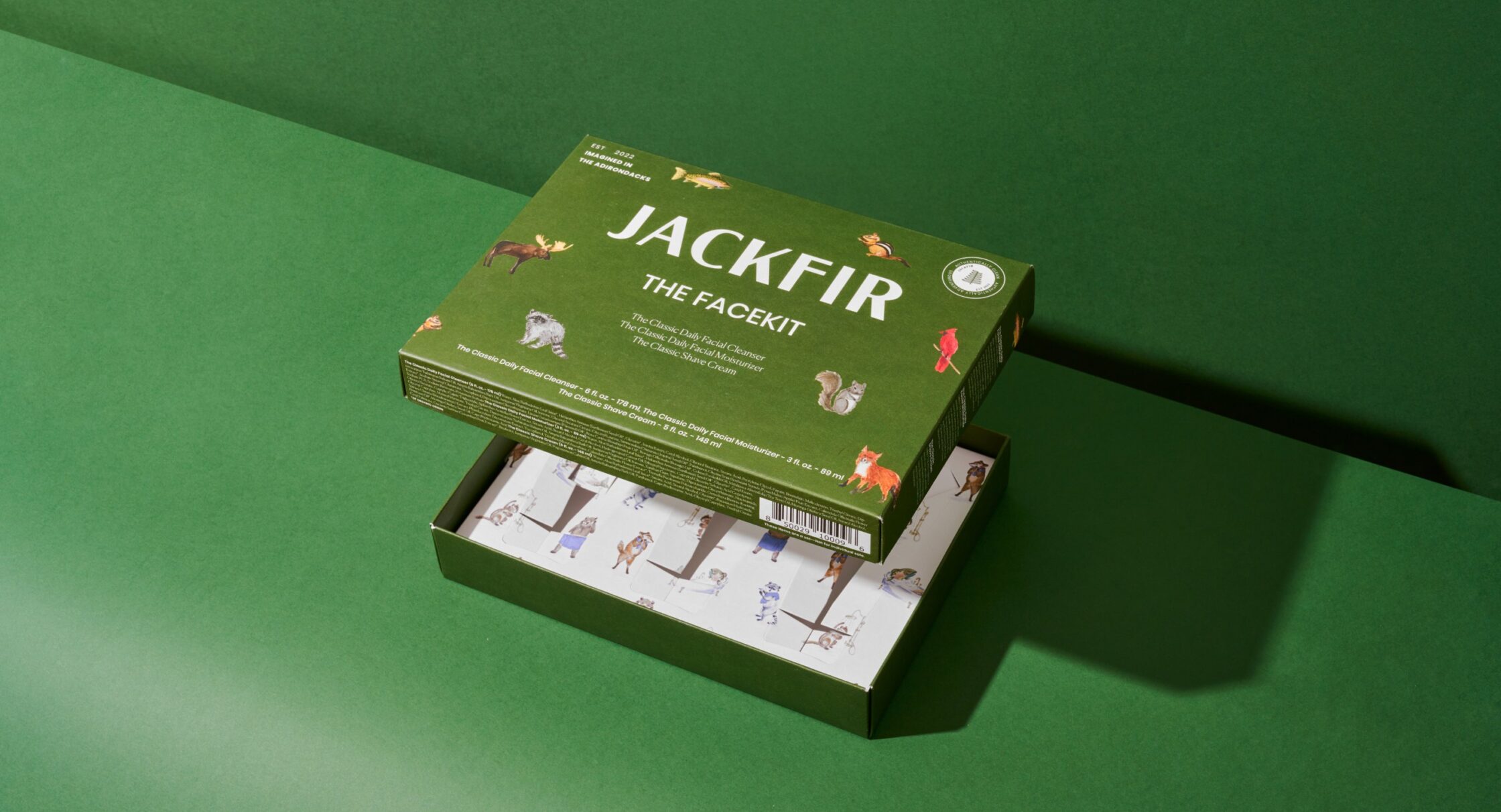 Jackfir
Clean men's skincare
Against all Odds
Launching a new product is an exciting experience, but it's even more thrilling when it signifies the birth of a new company. Despite the challenges posed by the COVID-19 pandemic, the founder's leukemia treatments, and the supply chain crisis, Jackfir overcame the obstacles and successfully launched the business in August 2022.
During our initial meeting, which took place a year and a half before Jackfir was officially launched, the founder established a crucial requirement: all print materials and production must align with the brand. Not only has the company employed a meticulously selective process for choosing skincare ingredients, but they've also carried this approach over to the design of their packaging, which reflects their vision and values.
To achieve these objectives, Flyleaf gathered materials for sampling purposes, built prototype packaging and dielines of all product sizes, produced a color matrix to ensure precise color matching, prepared pricing on multiple options, and coordinated the Forest Stewardship Council (FSC) certification approval. As part of the planning process, and consistent with Jackfir's sustainability goals, print production occurred a short drive from distribution to minimize carbon footprint.
Deliverables
Secondary packaging
Product boxes: shave cream, moisturizer, cleanser, eye cream
The Facekit Gift box
Influencer box
Features
Strategy & Mapping
Supply Chain Management
Production