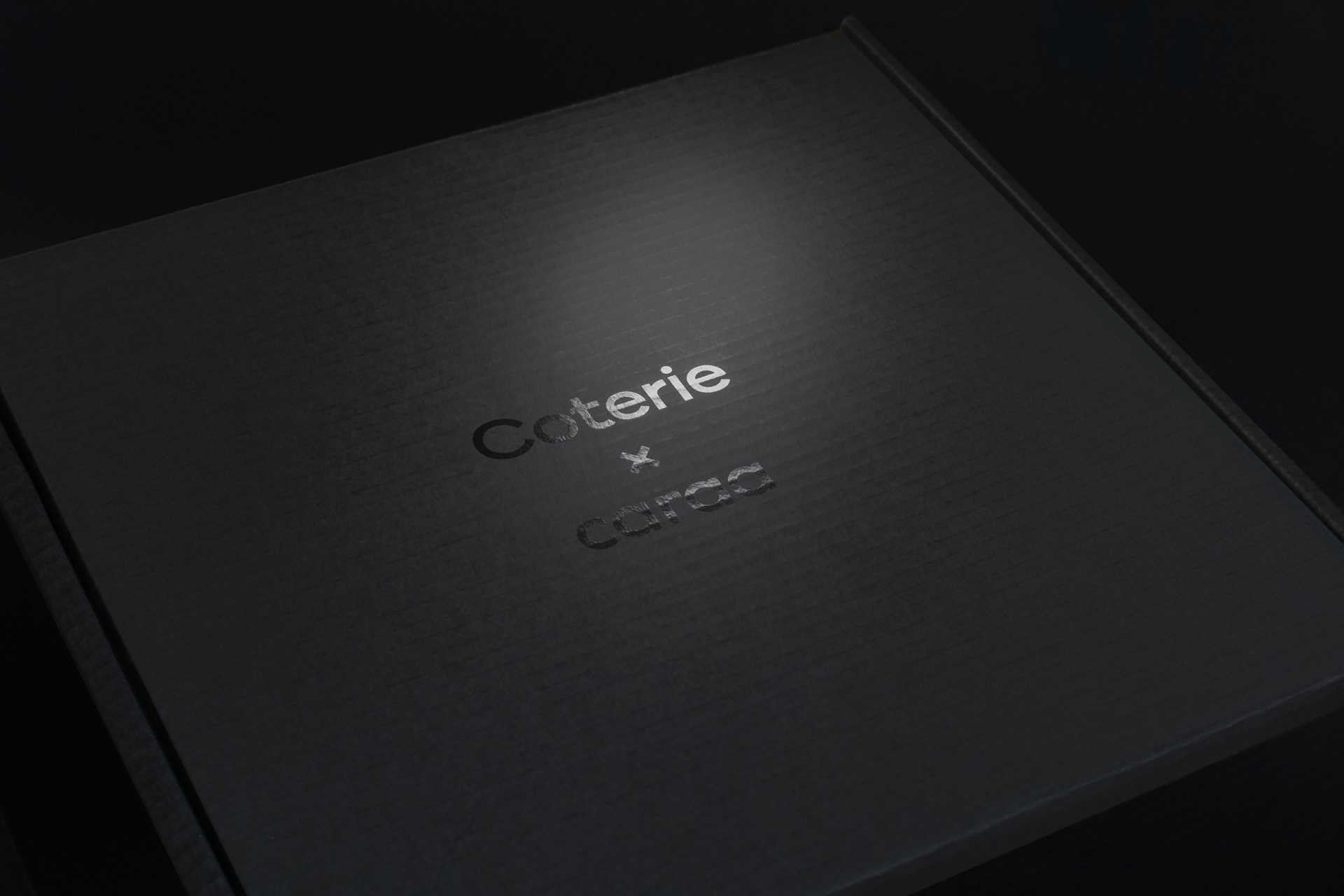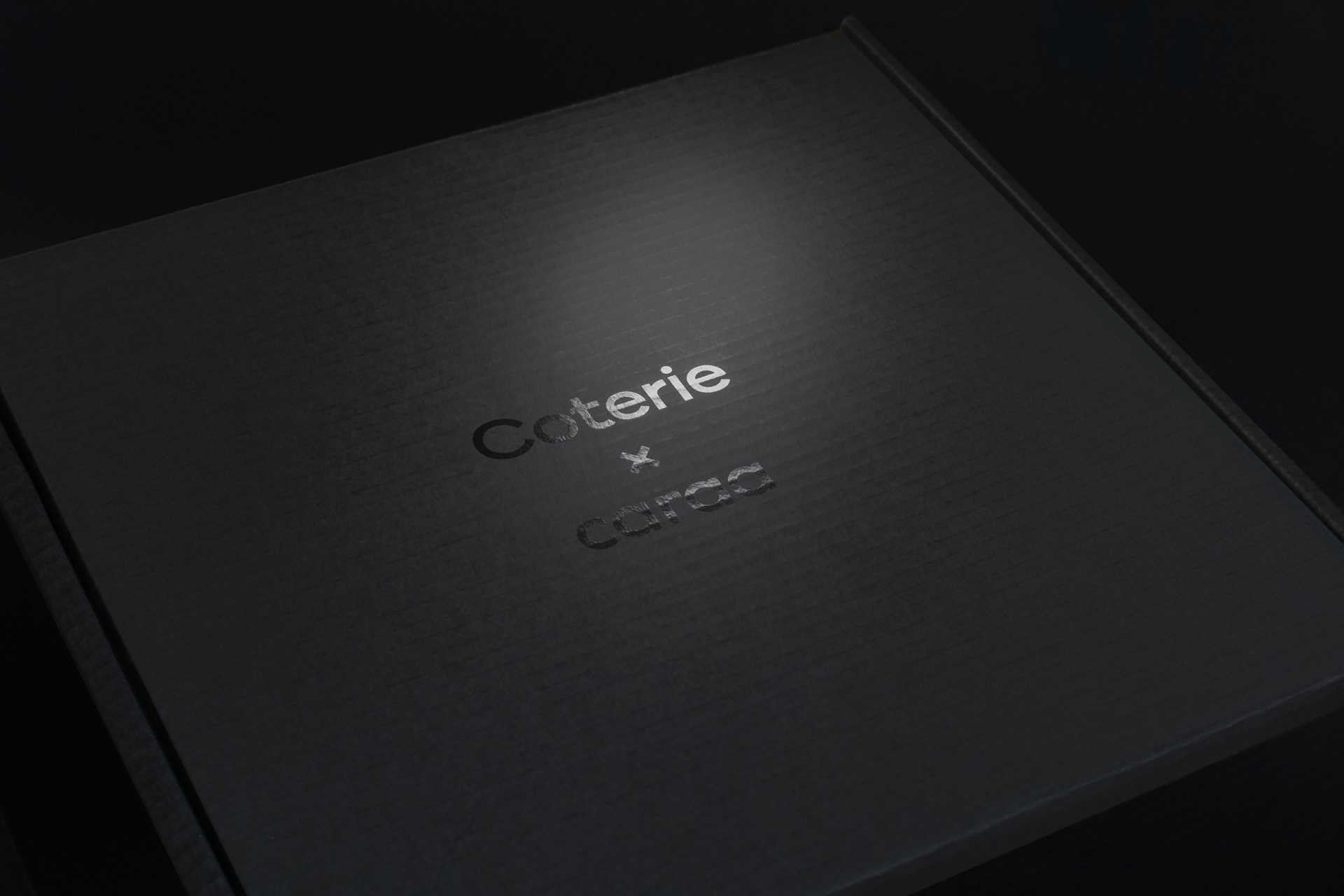 Coterie
Caara
Low contrast, high efficacy
The Caara program, part of Coterie Baby's corporate gift initiative, presented a unique challenge with its black on black design for the outer box. The objective was to achieve a full coverage matte finish with a glossy appearance to highlight the company names of Caara and Coterie. Flyleaf's team faced the task of finding the optimal substrate and production process to meet these specific design requirements.
To tackle the challenge, Flyleaf experimented with different materials and conducted ink drawdowns to determine the most suitable substrate that would match the desired black color design. During the production phase, a dual-process approach was adopted. Flexographic printing was utilized to achieve the complete coverage of black ink, ensuring a uniform and consistent matte finish on the outer box. To add the glossy effect for the logos, digital printing equipment was employed, creating a striking contrast and highlighting the company names.
This collaboration between Coterie Baby and Flyleaf showcased the ability to overcome unique design challenges and deliver exceptional results. The Caara program's limited edition partnership boxes stood out with their sophisticated black on black design, offering a memorable unboxing experience for recipients and reflecting the brands' commitment to quality and attention to detail.
Deliverables
Ear lock mailer box with inserts and trays
Gift notes and cards
Customized collateral
Promo item
Features
Strategy & Mapping
Creative Services
Production